The best thing about the summer season is that you can enjoy a relaxed outing in the sunshine reading or listening to your favorite music. For relaxing in summers, outdoor lounge chairs provide the perfect comfort. It is one of the best patio furniture to invest in. These seats provide relaxation by allowing the person to recline, sit with extended legs or lie down completely. With the reclined back, these chairs provide ideal support to the back. Some chairs also provide an adjustable lower part.
Also called chaise lounge seats, these seats come in different variety of materials such as plastic, metal or wood. Let us have a closer look at each of these options on how to choose the right outdoor lounge chair according to the material:
Synthetic Rattan Outdoor Lounge Chairs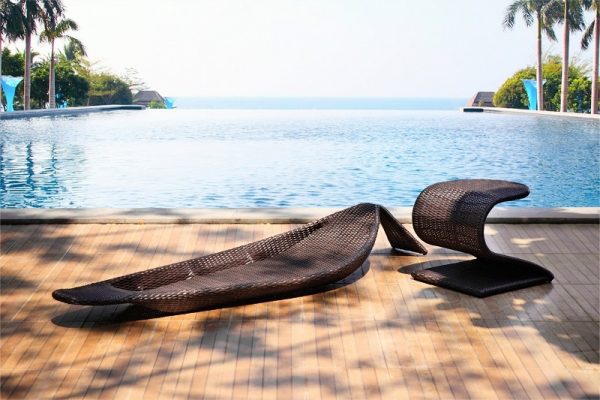 This is one of the cheapest options for sitting room arrangements. If these chairs are made with high quality synthetic rattan they will serve you for a long time. You should avoid synthetic rattan which is easily damaged or broken. Also by choosing the color of white furniture, you can save it from changing the color of the sun. Synthetic rattan lounger are also very lightweight and therefore easy to move.
Metal Outdoor Lounge Chairs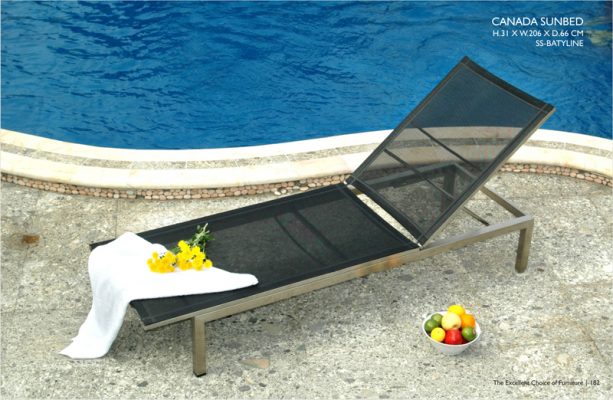 This is another very popular option for patio furniture. Metal outdoor lounge chair come in a variety of colors with matching cushions. Though heavy in weight, these chairs often come with attached wheels that make their moving easier. Though these are not as weather resistant as the plastic seats, they provide more comfort at roughly the same cost.
Wooden Outdoor Lounge Chairs
These are usually made from woods like teak or red cedar that are weather resistant. The wooden outdoor lounge chairs are an expensive option. Usually for a quality wooden seat you have to shell out at least twice or thrice the amount you would pay for a plastic or a metal chair. However, they are the most durable ones of the lot.
Depending upon your usage and budget, you can select any one option from the different outdoor lounge chairs. We are Wisanka Outdoor Furniture have many lounge Chair Collection, you can design specifically for your Lounge Chair needs either for hotel pool space projects or for wholesale sales.
Our Lounge Chair Collection